D Meadows Design (DMD) became what is now Daniel Meadows – High End Photo Retouching in 2009 and has during that time provided quality commercial retouching services to clients from aspiring beauty, fashion and editorial photographers to some of the world's biggest names in fashion and cosmetics.
Joined by my brother Oliver Meadows in 2011 we are committed to providing the best in quality and reliability to our clients in the competitive field of high end commercial retouching.
We know the choice available to you as a photographer, from the large established houses to the part time freelancers numbering in the thousands, and the internet has brought the world much closer to us all. It is with these many choices in mind that we state our mission to provide the best international online retouching service there is.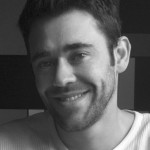 Daniel Meadows
Follow @dmeadowsretouch